Here is a fine group of mint United States postage stamps selling BELOW FACE VALUE. Included are commemorative and other stamps with a variety of face values totalling MORE THAN $20.00. But selling for only $19.90. These stamps are definitely collectible, but they are priced low enough that you can use them to dress up your mailings. Stamps are mostly different and all have full gum and thus can be use as postage. Or added to your collection. No two lots are the same, but see the images for the types of stamps included in these lots.
I have collected stamps since 1952 and am a life member of the American Philatelic Society.
Please check my feedback.
Here are comments from previous purchasers of these lots:
A++++! Really happy with this order and the selection received! Awesome seller!
Just what I was looking for! Fast shipping. Very satisfied with the transaction.
great selection! Will buy more!
Fast shipping, good product and good seller
Very quick delivery! Packaged great! Very friendly seller!
Thank you so much, the stamps are perfect!!!
Arrived early and are perfect! Thank you
What a great variety of stamps! Will definitely reorder from this seller
Extremely satisfied! Stamps are AWESOME! Thank you so much!
Super fast shipping! Thank you! Beautiful stamps!!
A+! Great variety of vintage stamps, carefully packaged and shipped. Thanks!
Great selection & value!! Thank you Doug!! Will do again!! ENJOY!!!
Colorful selection of stamps in great condition. Good experience w/ this seller!
5 STAR VALUE AND SELECTION!!! Thank You!!!!!!!!!!!!!!
Nice variety, great condition.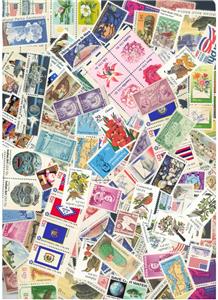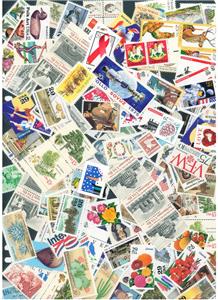 Get Images that
Make Supersized Seem Small.


Auctiva,
THE simple solution for eBay sellers.
Track Page Views With
Auctiva's FREE Counter