04 05 PARK AVENUE ALTERNATOR 140 AMP OPT K69 918333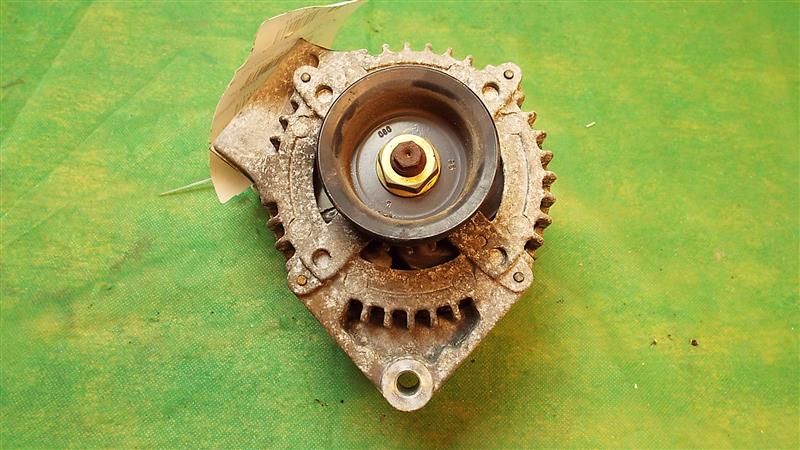 This listing is for one used 04 05 PARK AVENUE ALTERNATOR 140 AMP OPT K69 918333 - 3.8L. We have over 170,000 parts in stock and ready to ship. Our parts are not new! We sell only recycled automotive parts! All parts are tested to the fullest means possible to ensure only the highest quality products are listed in our eBay Store. We make every effort to provide you with the best photos of the product listed. In some cases we may not be able to provide a photograph of the exact product for that listing. In cases where we provide stock photos we also show you a photograph of the vehicle the part was harvested from if available.
Helpful Tips
"L" or "LH" denotes drivers side. "R" or "RH" denotes passenger's side.

Light assemblies are not guarenteed to be sold with bulbs.

Steering columns do not include the steering wheel airbag.  

All our wheels are sold individually without tires, center caps are not guarenteed.
Donor Vehicle
  Model PARK AVE Year 2005 Mileage 97000 Miles (0 = not available or unknown) Stock Number DD1201 Store Number 1 Part Category U Part Placement
Notes
3.8L 672017
This part will fit these makes and models with these options
PARK AVENUE 05 (140 amp, opt KG9)
PARK AVENUE 04 140 amp (opt K69)

We have a 101 day limited warranty.  Refunds are given in the same method they were paid.
**An extended 1 year, 3 year, or Lifetime warranty can be purchased at an additional expense(if not already listed as being included above).**
Read and follow all warranty and installation requirements provided on your invoice and all attached documentation.
All warranty claims must be accompanied by the original invoice.
Warranty is void if the parts have been improperly installed or have been disassembled prior to return.
You will be required to return to M&M Auto Parts the defective or malfunctioning mechanical part free and clear of any liens and other expenses, such as transportation, packing and installation relating to the exchange or replacement of your mechanical part.
M&M Auto Parts ships within the 48 Continental United States via UPS Ground or LTL freight.  International Shipping is not available.
Pick up at one of our locations is possible, just message us to arrange.
Please allow 5-10 business days for delivery.
We accept credit card payments via PayPal through "Buy It Now".
We accept direct payments from a PayPal account through "Buy It Now".
State sales tax will be applied to all orders shipped to an address within Virginia.
We try to answer all messages within 24 hours, Monday - Friday, 7:30 AM to 5 PM (EST). If you have questions about a specific part, please message us before purchasing.